Babies are the most precious treasure for every parent. There is no other miracle which is as adorable as a baby in this world. That is why you must never miss out on the chance of capturing every single moment of that tiny little angel in your life.
Now baby photoshoots can be of different kinds. From candid to prop-based, photographers manage to get beautiful photographs of babies and kids.  In order to draw some inspiration on this front, you can check out the latest photoshoots of many celebrity kids.
Celebrity kids have a fan base of their own. Be it a star kid or a cricketer's kid, they are showered with lots of love from the audience. So you must have a look at all the various kinds of celebrity baby photoshoots and see how adorable the little munchkins look in the photographs.
 1. Traditional Photoshoot of Taimur Ali Khan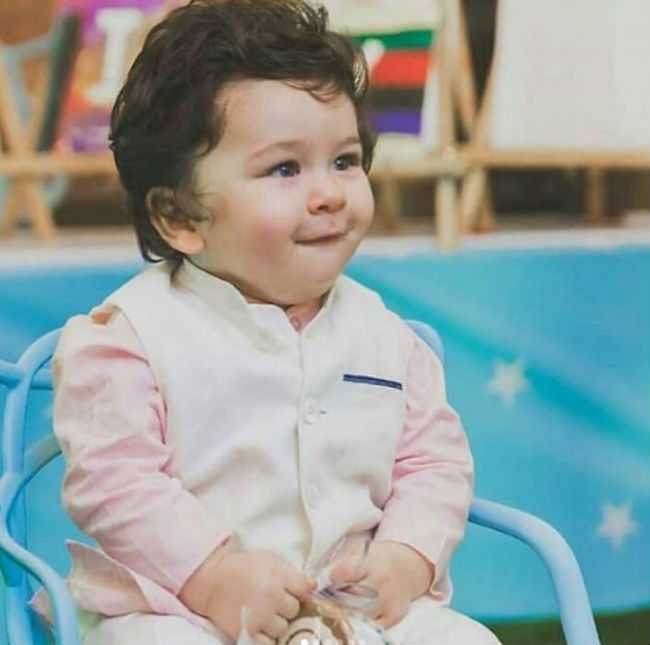 Taimur is the son of popular actor Saif Ali Khan and actress Kareena Kapoor Khan. He is known for his sheer innocence and mesmerising charm. From the day Taimur's first photograph made it to the social media, fans die to see a glimpse of him. In the above photograph, Taimur is in cute traditional attire. On the auspicious festival of Raksha Bandhan, the Khan family made sure that their prince charming looked dapper in his baby pink Kurta and off-white Bandhgala. The picture from the baby photo shoot is a casual representation of his amazing smile and his fans are in just awe of this particular picture.
2. The Artsy Photoshoot Of Ziva Dhoni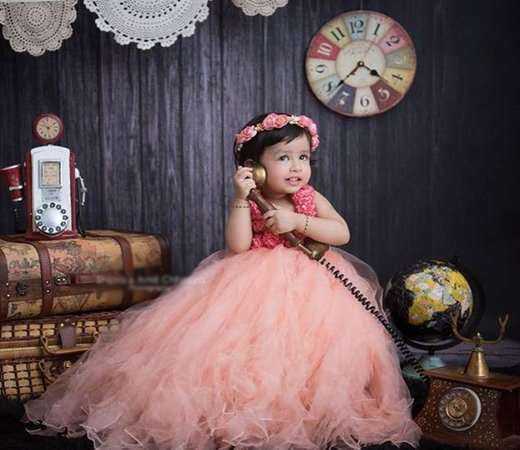 The best part of a baby photoshoot is the reflection of innocence in every picture. This beautiful picture of Ziva Dhoni is an excellent example of the same. The background used in this picture is a combination of vintage articles along with a modern-day approach. In order to recreate this kind of an artsy picture, you can dress up your doll in a pretty pastel coloured dress and use the floral band for a creative touch.
3. Cool and Casual Baby Photoshoot of Abram Khan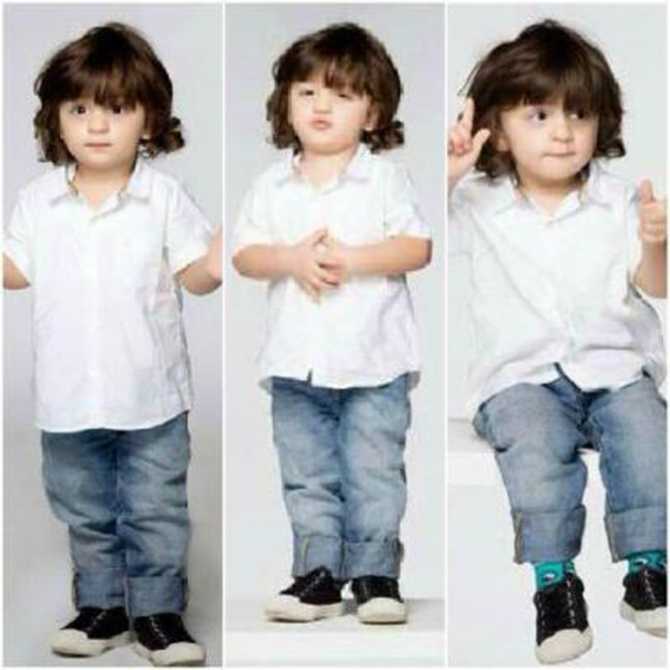 Shahrukh Khan's youngest son, Abram is known to have his own style statement. He is always seen in casual attires and manages to pull them off quite well.  Most of his photographs try to portray the casual yet charming essence of this little man. Here the professional photographer has kept it simple and got some candid shots of the kid. Such funky expressions against the white backdrop are a complete winner.
4. Surprise Shots of Kunal Khemu and Soha Ali Khan's Daughter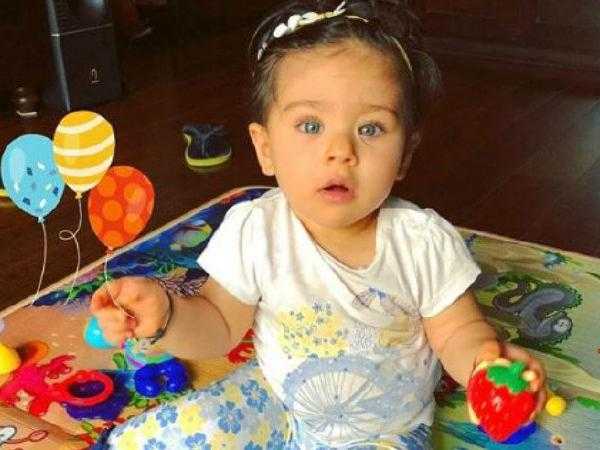 You would agree with the fact that kids are the most beautiful and adorable ones in the world. You would always want to treasure the pictures of your babies throughout your life. That is why you can try out the surprise shot technique like Inaaya Naumi Kemmu, daughter of Soha Ali Khan does in the above picture. You can click random candid pictures throughout the day while the kids are busy during their play time. You are sure to get some amazing shots of your babies like this one.
5. The Birthday Photo Album of Aaradhya Bachchan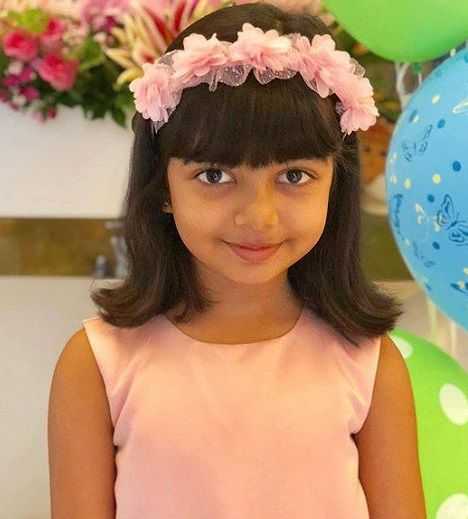 Aishwarya Rai Bachchan and Abhishek Bachchan are known to keep their daughter away from the extreme limelight. They usually prefer to keep their daughter Aaradhya down to earth so that she becomes a humble and caring girl in the near future. That is why most of her pictures include simple poses and just a pretty smile. Her birthday pictures are proof that a photograph needs positivity and creativity to become a hit. Here she looks extremely cute and her lady-like posture makes it one of her best clicks till date.
6. The Girly Photoshoot like Misha Kapoor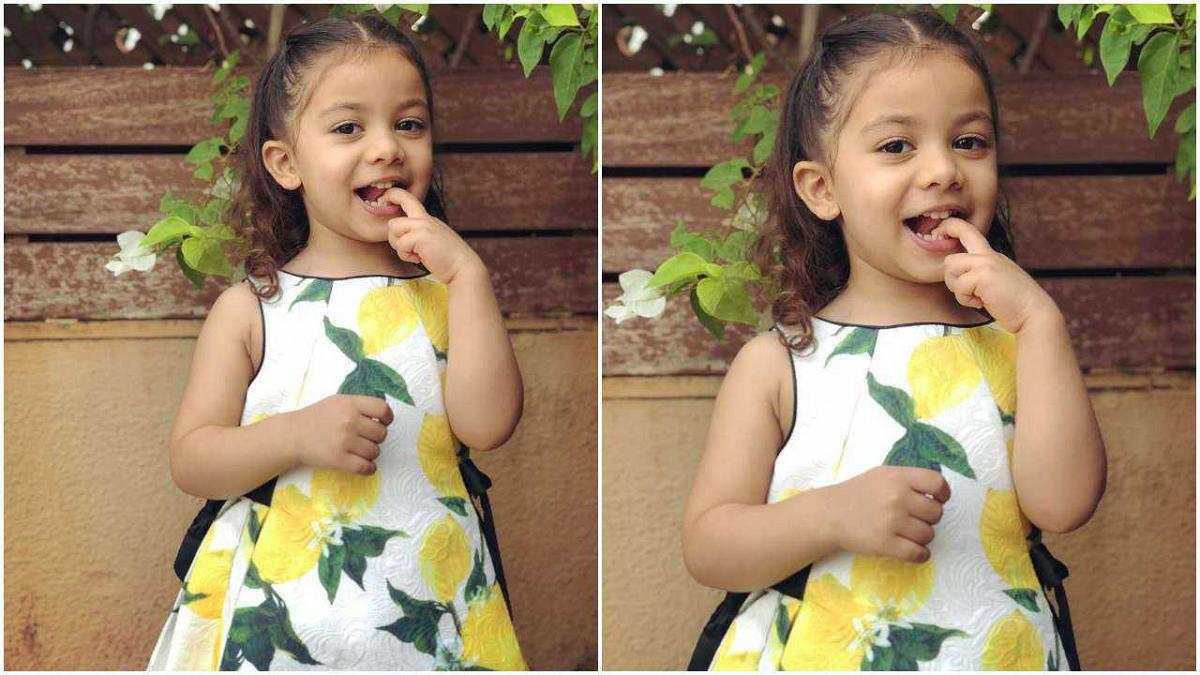 Shahid Kapoor's daughter looks so precious in this photograph. Not much has been forced upon this picture. It is cute, simple and oh-so-adorable. The pose is not at all filmy or clumsy. Misha bites her finger in a naughty manner and the photographer captures are in just the perfect portrait. In fact, the collage formation here is making the photoshoot look casual and pretty as well.
7. Smiling Picture Capture of Zain Kapoor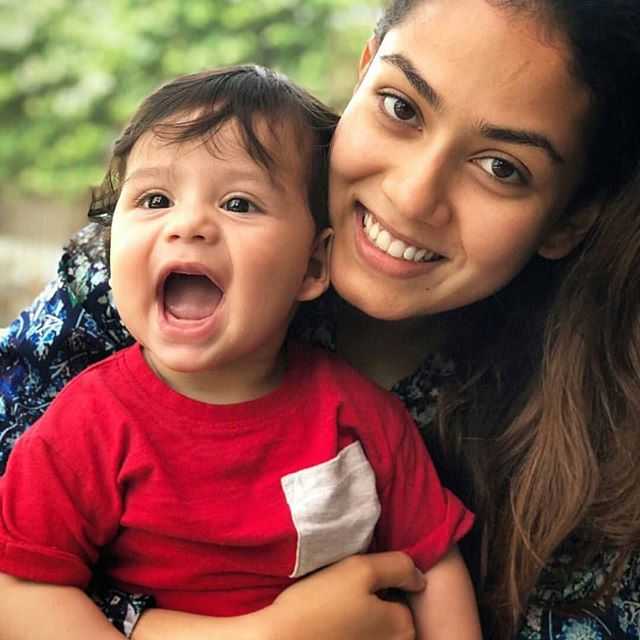 A child looks the happiest when he is with his mother. The same kind of excitement is captured in this picture where little Zain Kapoor looks extremely adorable. His innocent face and dreamy eyes are well captured by the photographer. In fact, Meera Kapoor's delightful charm is adding up to the cuteness quotient of the picture. You can also recreate this picture with your son or daughter and make it look effortless like Meera and Zain in the photograph.
8. The Family Portrait of Sunny Leone With The Newborns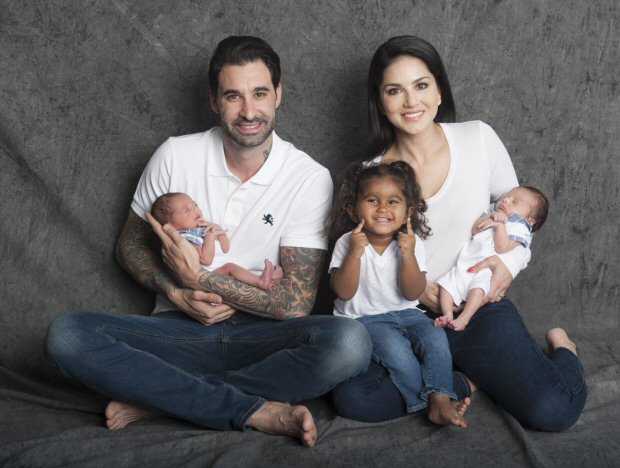 There is something very special about this photograph that cannot be described in words. Baby photoshoots are literally incomplete without the happy smiles of their parents. This particular picture portrays the happiness of Sunny Leone and her husband after their twin boys were born via surrogacy. In fact, the smile on the face of their adopted daughter, Nisha makes it clear that babies are just a reflection of their parents.
9. The Stylish Baby Photoshoot of The Johars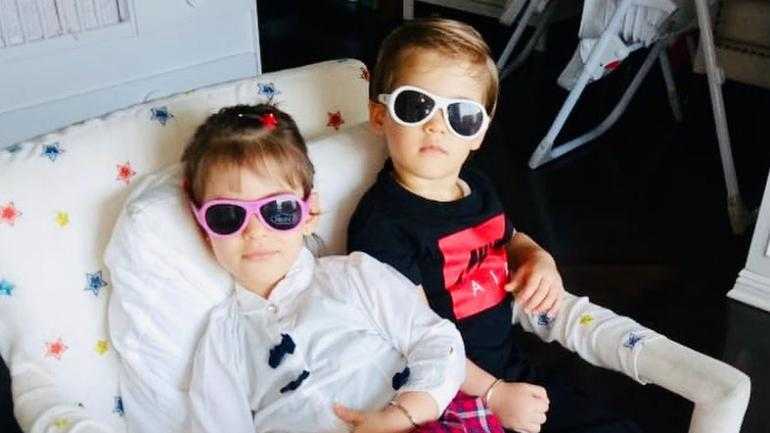 Yash Johar and Hiroo Johar make quite a style statement with their quirky yet cool outfits in the picture. They look so casual and happy in those cute pink and white sunglasses. Such photographs bring out the stylish side of the kids and make them look adorable at the same time.
10. Welcome the Newborn Baby Photography for Neha Dhupia's Child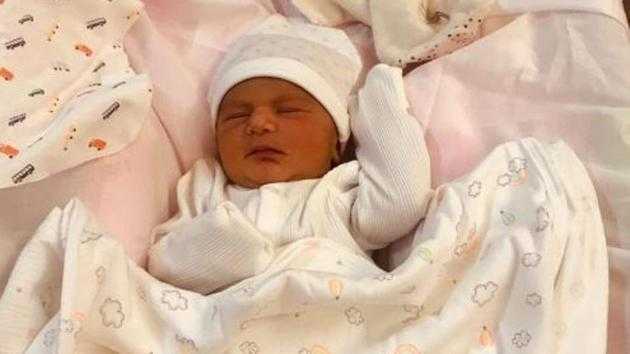 Having a baby is going to be the best thing in your life. Those tiny hands and fingers, that infectious smile would definitely win your hearts. So it is always a good idea to savour those memories with a couple of baby photographs. Neha Dhupia and Angad Bedi's daughter Meher was welcomed into this world with this adorable photograph. She looks so calm and composed while taking a nap. The entire frame makes her look like a pretty doll altogether.