Getting married is an exceptionally beautiful event in everyone's life. The wedding is the sheer beginning of an overwhelming journey ahead. That is why couples prefer to seize each and every moment that they spend together before as well as after the wedding ceremony.  In the last few years, it has been observed that the advent of a pre-wedding shoot has attracted the newly engaged couple everywhere. People love the idea of capturing all their precious moments together so that they could be cherished forever.
To be more precise on this context, a pre-wedding shoot is a photo shoot that takes place around two to six months before the wedding date. There are a number of couples who consider the idea of a pre-wedding photo shoot to be a necessity and a vital part of their wedding ceremony. But some of the couples still have confusion on whether they should go for it or not. In order to make it simpler for you, here are a few essential things that you must know about the pre-wedding shoots. Such detailed information would definitely be very useful to you while making your decision in the future.
The Rising Popularity of Pre-Wedding Photo Shoot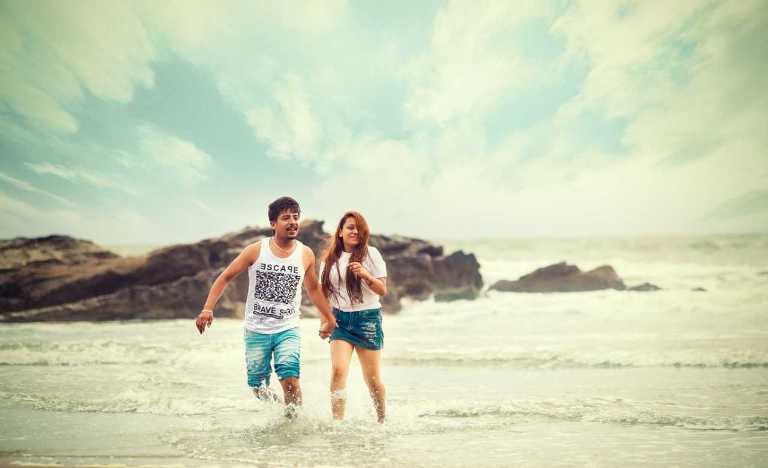 There are various positives of having a pre-wedding shoot - the most important one being the bond of love that the shoot creates in the couple. This is a time when the couple loves spending time together and love moments of intimacy. It is a time to create memories which last for the life-time.
Not just that, it also helps the couple build up a comfort level with the photographer if he or she is the one you are hiring for your wedding day as well. It helps to build up a good rapport with the entire photography team and understand their style of shooting in the process.
Even for the wedding photographer, it would become easier to understand the couple and their chemistry with each other. While shooting the pre-wedding photographs, the photographer would be able to know about your affection towards each other. He would get to see how casual or formal your individual styles are. This evaluation would help the photographer to plan and prepare suitable settings to flatter the couple for the wedding day shoot.
When you know that the pre-wedding shoot is so important, it's time to go through some tips that can make it a success.
Tips to Create Everlasting Memories during Your Pre-Wedding Shoot
Now it is very obvious for you to feel a bit anxious and nervous before your big day coming up in a few days or months. The idea to get your pre-wedding photographs done would definitely prove to be a stress buster. It would make you feel excited as you would be able to spend a lot of time with your partner as well as capture the special moments forever.  All you have to do is keep a few things in mind to make sure that the photographs turn out to be nothing less than perfect.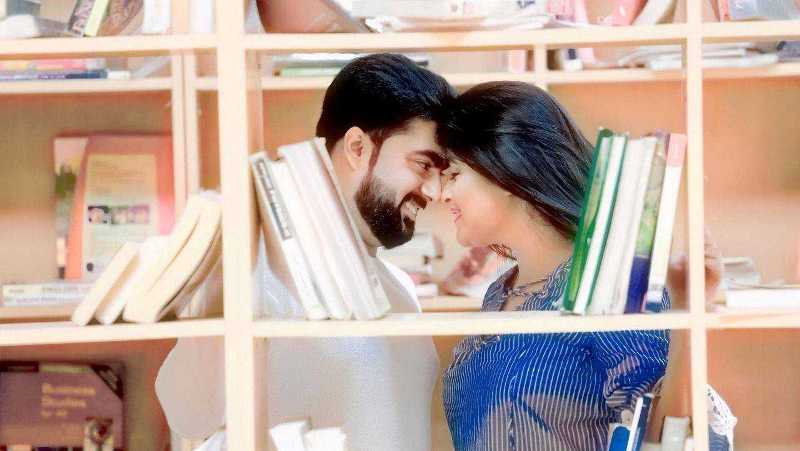 Photographs usually portray a significant story about the couple's coming together and the journey till wedding. The love, emotions, chemistry, affection have to be very clear in the pictures in order to bring out its true essence. After all, it is the truly captured emotions that tend to bring out the actual goodness in the pictures.
If you are willing to create a breathtakingly beautiful pre-wedding photo album, there are two essential things that you need to stress upon.
1. The pictures should be able to portray your story well or not
2. All your emotions should be efficiently captured by the photographer.
Follow the below tips to plan an amazing pre-wedding shoot.
#1. Analyse the Different Concepts of Pre-Wedding Photographs
A pre-wedding concept usually depends upon the story that you are willing to focus upon through the entire wedding photography. The concept and theme should be analysed and selected wisely as it has a huge impact on the photographs. In case, you are confused about what kind of concept to opt for, there are five different pre-defined concepts that might help to give you a clear idea of the same. You must go through all the concepts and then figure out which one would suit the couple and how well it can be executed.
The Traditional Concept: It is the concept that delves into the very roots of your heritage and culture. All your cultural aspects are highlighted in the traditional concepts of pre-wedding photo shoots. For the ones who are opting for a traditional kind of wedding celebration, this concept would definitely prove to be a show stealer.
All you have to do is select a significant location that showcases a few traditional elements and tries to match up to the antique vibes of the particular cultural aspect you have chosen. You can stick to your traditional attire and make it as simple and sober as possible. In order to bring out an authentic feel into the picture, ask your photographer to provide a sepia or black and white tone to the photographs. The results are sure to blow your mind.  
The Casual Concept: Capturing the casual lovable moments of a beautiful couple is always a special task for all the photographers. They make it a point to create magic with every shot they take. With the casual concept, you can be as candid as possible. There are a variety of themes that you can use to create a casually outstanding pre-wedding photo album.
You can either re-enact your first meeting or showcase the things that you both love doing together or simply go back to the day when you first went out on a date. On the basis of these themes, you need to choose your clothes, location, makeup, props, and poses. Try to be casual and un-posy as much as you can.
The Glamorous Concept: The exact opposite of the casual concept is the glamorous one. Here it usually involves a massive location with fancy dresses and poise. Couples who usually choose this concept are in love with the elegance of a glamorous photo shoot and the sophistication of such photographs.
You might find it interesting to grab some gorgeous dresses in either black or white to create a style statement in all your pictures. The main agenda of this concept of the photo shoot is to make you and your partner look glamorous and elegant.
The Indigenous Concept: This unique concept has gained a lot of popularity in the last few years. It usually involves the process of clicking pictures of candid moments through some casual activities that a couple does together.
In case you are the kind of couple who is shy to click photographs or feel a bit uncomfortable to try out various poses, then this concept is definitely a saviour for you. Just be candid and naturally effortless to let the photographer do his job. But one thing has to be kept in mind that not all photographers are good in clicking candid pictures. You need to be a bit careful while selecting the appropriate photographer for this concept.
The Thematic Approach: A pre-wedding photo shoot that is carried out under the umbrella of a specific theme, is always a winner out there. You can simply pick out a theme that tends to evoke the general ambience such as vintage and bohemia or something more in particular like the travelling theme or Bollywood theme.
For this kind of concept, you need to make sure that the location, clothes, props and make up go in sync with the specific theme you choose. Try to be realistic and natural to make the photographs stand out.
With the help of such predefined concepts, it would be easier for you to analyse the one you would like to opt for. Also, make it a point to consult your preference and requirements with the photographer of your choice.  He or she would have a few suggestions and insights in the selection process of a theme or concept of your pre-wedding photo shoots.
#2. Know the Different Aspects of Pre-Wedding Photo Shoots
Preparing and executing the entire procedure of a pre-wedding photo shoot is not as simple as it looks like. There are different kinds of things that need to be considered before opting for the same. Therefore, it becomes really necessary for you to research well regarding all the various aspects associated with the advent of pre-wedding photo shoots.
The location, wardrobe, concept and most importantly, the perfect photographer needs to be decided beforehand. Try to go through various samples and make a note of the things that you like and the ones that you do not. In fact, you need to need to keep the budget of the photo shoot and the photographer in mind while you choose the different prospects. But you should also not compromise on the quality of the photographs while adjusting the budget factor.
#3. Take the Decision Together As a Couple
In the excitement of the pre-wedding photo shoot, there might be times when you would neglect the wishes of your partner. As a bride or groom, you need to take the wishes and inclinations of your partner into consideration before taking any significant decision.
You need to make sure that your partner is comfortable with the idea of the pre-wedding photo shoot and the entire concept and theme. This is because you would like it if he or she turns out to be sceptical about the whole idea after you put in all your time and effort into it. Always take approvals and suggestions for your better half and in case of any confusion or problem, try to talk it out with your partner beforehand.
#4. Pick the Best Time for Your Pre-Wedding Photo Shoot
While deciding on the best time for your photo shoot, there are two important things that you need to consider. The photo shoot has to be at a time which is neither too close to the wedding date not too far from it. This is mainly because the photographer would require some time to edit the pictures well. Moreover, prefer not to do it too far away from the wedding date the shoot would be able to gear up the hype of your wedding excitement.
In case of an outdoor photo shoot, you should always consult with your photographer regarding the things you might require throughout the day. He or she would clearly let you know about the proper timings as the light would be a big concern on this front. Make sure that you do not neglect the aspects of the weather. Keep your sun blocks and umbrellas handy as they might be your only saviour during an outdoor day photo shoot.
#5. Never Disregard the Basic Beauty and Health Tips Provided To You
The photographer would always be there to help you out in every way possible. He or she would give you a few pieces of advice on your health and beauty regime for the shoot day. You just need to ensure that you not skip meals and starve yourself in the excitement of the pre-wedding shoot. Just remember that the entire process would require a lot of energy from your side and you need to be healthy for it. Try to opt for light makeup and easy to carry wedding hairstyle that is waterproof in case of a day shoot. Keep your face fresh and hydrated by consuming water and fruits as much as possible.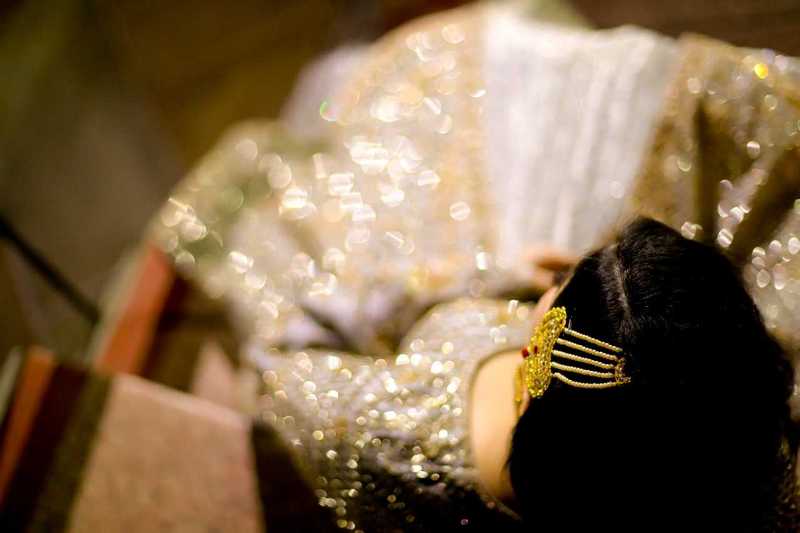 Now that you have got a lot of insight regarding all the dos and don'ts of pre-wedding shoots, you must be excited to give it a try. It is always advisable to ensure that you have addressed all the above-mentioned aspects before indulging into the idea. Make sure that you pick out the best photographers to get elegant pictures with your partner.
All these pictures are going to be a part of a precious pre-wedding photo album
which you would love to see throughout your life. The memories that you make now would be a sweet way of remembering your evergreen love in the upcoming days of your lives.