"Photography takes an instant out of time, altering life by holding it still." – Dorothea Lange.
Your kids are amazing! Capture their sweet smile and sincere emotions in a way that is timeless and beautiful – photograph. It is the best way to treasure your child's memories forever.
However, getting your child to photoshoot can be a daunting task. From quirky babies to impatient toddlers, it can be overwhelming to get the picture-perfect shot. Before your child starts getting cranky or refuses to look into the camera, try out the following tips.  
Tips to Make Your Child's Photoshoot a Success
Here's what you should remember to make your child's photoshoot a stress-free and unforgettable experience – for both you and the little one.
1. Choose a Professional Photographer Wisely
A child's photoshoot is not everyone's cup of tea. Therefore, it is crucial that you hire someone who has vast knowledge and experience in this field...and not just any good photographer. Why this matters is because it is important for the child to gel well with the photographer. Unless the photographer is friendly, patient and considerate, it will not be easy to have a successful photoshoot as you have desired.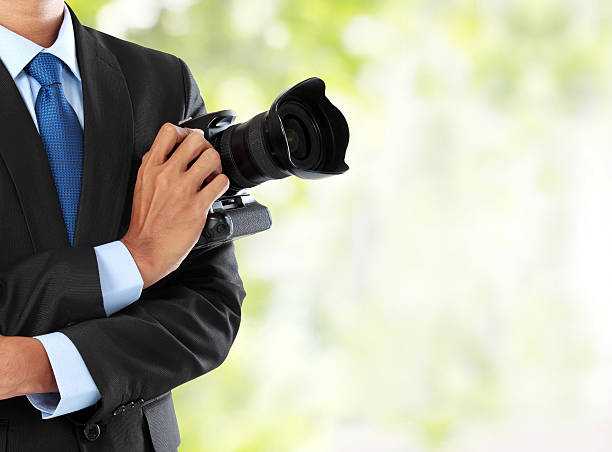 The photographer should be able to understand a child's temperament and mood swings, and likewise, build up photoshoot scenarios to bring out their emotions in the best possible manner. They should know how to integrate fun and play to engage the child and make the photoshoot most successful.   
Before you hire, research online or seek recommendations from your family or friends. Once you have shortlisted 2-3 professionals, check out their portfolio of child photoshoot. Inquire them about their experiences and what techniques they use to tackle different situations. Since the safety of your child is the foremost priority, make sure you check the reviews before hiring. 
2. Prepare Your Child for the Photoshoot
Getting your child pose for umpteen times, changing to countless themed outfits, the weird props all around – these may sound fun. But for your child, a photo shoot can be a session of tantrums and panic. And the last thing you would want is to have them suffer a meltdown at the studio or completely refusing to look into the camera.
To avoid these issues on the day of the photoshoot, it is good to prepare your child for the "big" event. Unless you have a little baby, you can mentally prepare your kid explaining how fun it will be, that everyone in the family will also go for the shoot, or how exciting it would be to preserve these photographs and cherish these memories later in life.
3. Create an Interest in Him
Nothing can beat the importance of having an interested child for the photoshoot. So how do you invoke interest in him?
The best way is to plan together for the shoot. Go through various child photoshoot ideas or costume options and seek their opinion. This can be a great initiative towards understanding their likes and dislikes. Take them to shop and allow choosing their own outfits or props. Most important of all, respect their decisions.
For example, if your boy liked that giant unicorn prop in the sample photos, let him click a few photos with it even if it does not gel with the theme or look you have chosen. This will make him more interested in the photoshoot. And with a fascinated child, the session will become better manageable and fun.
4. Be Creative for Your Child's Photoshoot
Child's photoshoot is the buzzword today. Every parent wants their child to be photographed amazingly. Follow the trend but make your own rules.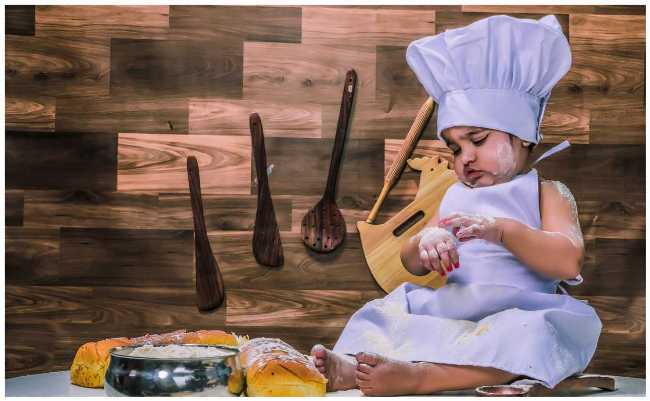 Just because someone clicked their baby with a cuddly teddy bear does not mean you will follow it blindly. Instead, be innovative and creative. You can search for reputable photography websites, Facebook or Pinterest to find unique ideas for your child's photoshoot. And if you already have a fantastic child photographer on board, he or she will guide you with remarkable photoshoot ideas and themes. Top-notch studios can help implement outstanding themed shoots and can even prepare custom-made props to deliver great results.      
5. Do Not Push Your Child Too Hard
A good photographer is one who allows the child to let go. If he does not want to pose the way you or the photographer wants, do not push him. It will only de-motivate him and he may end up not looking at the camera at all. Rather, let him enjoy the session. And most important of all, prioritize their food and sleep first. If a child is hungry or needs to nap, chances of him cooperating for the photoshoot are low. In fact, he can be an angry one, creating nuances around.
So focus on their routine and schedule the shoot as per the child's convenience.
6. Avoid Uncomfortable Clothes and Accessories
You cannot expect a child to feel relaxed in uncomfortable clothes and pose with cheesy smiles on a photoshoot...like we do. Whatever theme you choose, make the kid feel comfy in the clothes and accessories. It should not be too tight, scratchy or prickly. Uncomfortable clothes can be a big turn-off for your child.
Remember, you aren't shooting for children's fashion magazine. Just because it fits your theme or appears fashionable does not mean your child will feel comfortable in it. The objective of a child's photoshoot is to draw eyes to the kid, not his clothing. At the same time, avoid clothes with flashy fabrics or bold designs and patterns. Rather, keep it sweet, simple and comfortable.
7. Keep Your Child Safe
Whether you are shooting indoor or outdoor, experimenting with new poses or trying out unique themes, ensure your child's safety at all times. Just for the sake of gaining applauds; you should avoid doing anything that can potentially harm your kid. For instance, trying to photoshoot your child on a roller-coaster ride at some amusement park! You should also keep in mind the health of your child while shooting.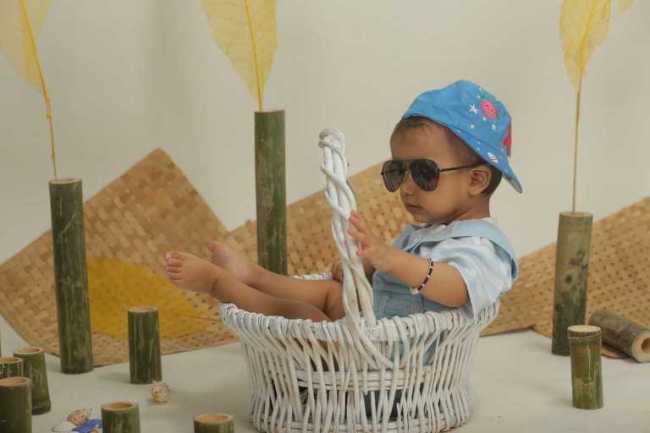 Shooting with your kids can be stressful. Make the experience pleasant and enjoyable considering the above factors for your child's photoshoot. Keep some interesting child photoshoot ideas handy.